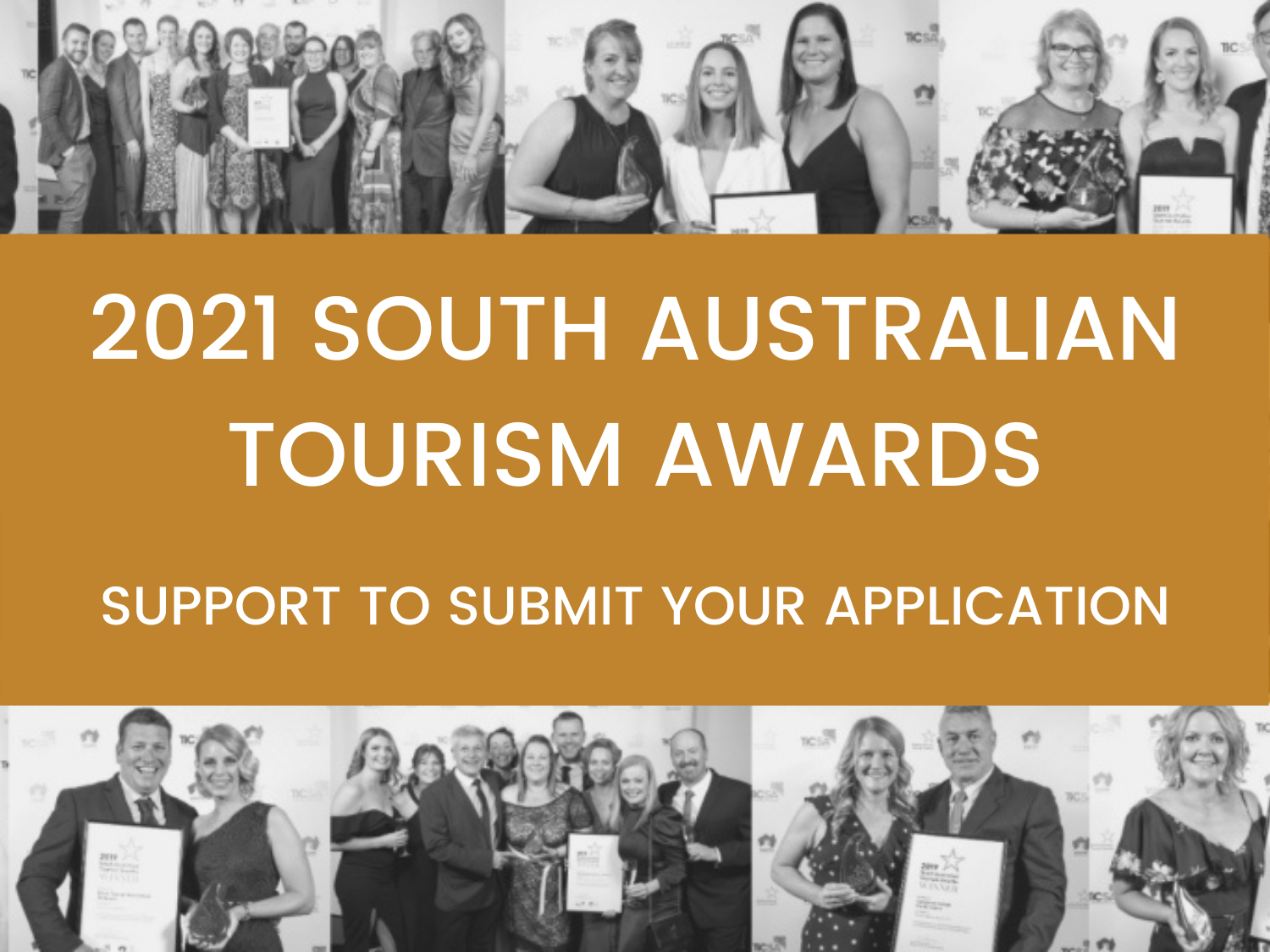 Have you put your nomination in the Tourism Awards? We can help you!
Business Alexandrina has partnered with TiCSA to support Alexandrina businesses for the 2021 Awards. Come meet us and we will provide you with practical and useful information to help you understand:
How to enter the awards
The benefits of entering
What's included in a submission
Support available through the Business Alexandrina Program
Support for local businesses
We know that running a business means you're short on time to make a submission to an awards program. That's why we are here to help you do that. We can help you in the following ways:
Opportunity to receive one-on-one mentoring from experienced judges and experts
Customised advice to help you develop and deliver your submission
And more!
Register with us and you will be eligible to receive 50% off the Tourism Award Nomination Fee


Contact us


Phone
08 8555 7455
Email
[email protected]
Web
www.businessalexandrina.com.au