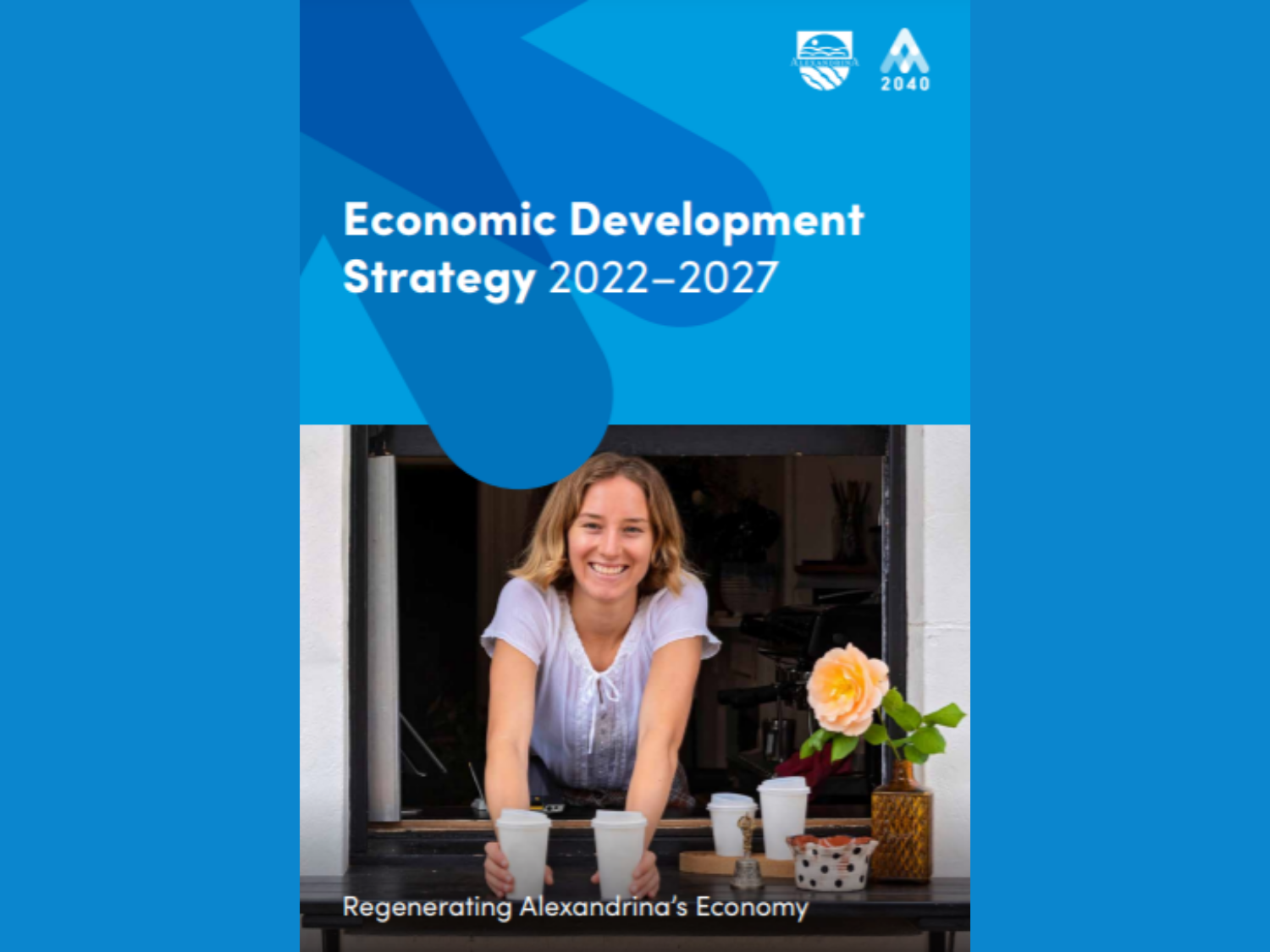 Alexandrina Council's much anticipated new Economic Development Strategy was adopted at the last Council meeting for 2021, setting the region up for a fruitful and exciting start to the New Year.
The innovative strategy, known as "Economic Development Strategy 2022-2027 - Regenerating Alexandrina's Economy", is built around the concept of regenerative economics, an emerging discipline concerned less with growth for growth's sake, and more with building a sustainable economy that meets the needs of both people and the environment.
This is in response to a clear community mandate arising from A2040 for healthy and sustainable growth, balancing the need for progress with a deep respect for heritage and the environment.
Guided by the Economic Development Strategy, Council will now be directing its efforts towards fostering a resilient economy by focusing on four key action areas:
- Leadership and advocacy: Council will advocate for key economic infrastructure to support local businesses and tourism.
- Investment attraction: Council will spread the word about our amazing Alexandrina to attract new investors, businesses, residents and visitors.
- Town building: Council will enhance the unique history and character of each township to help to attract new residents and growth.
- Business and industry development: Council will build on the strengths of our major industries – including agriculture, tourism and healthcare – to create jobs.
Click here for the Media Release