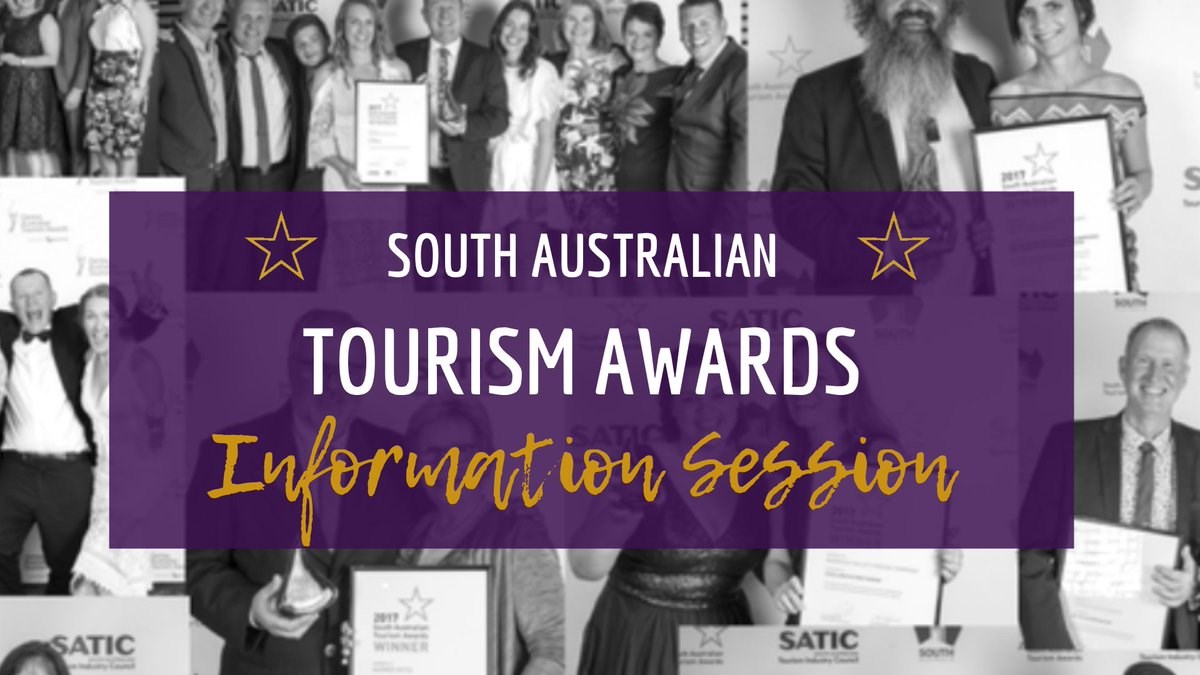 The Hub hosted the 2021 SA Tourism Awards Information Session on 3 February 2021.
The session recording and presentation slides have now been uploaded to the TiCSA website – click here to view.
A further session will be held
in Adelaide on the 11th of March
.
Click here for more information, and to register for this complimentary event
.
If you haven't yet done so, complete the
2021 SA Tourism Awards EOI
. Businesses who have completed this EOI will be notified when the 2021 questions are available later this month and when the program kicks off in March.
For further information contact Stella Biggs, Industry Programs Coordinator at TiCSA : Tourism Industry Council South Australia.
E:
[email protected]
www.ticsa.com.au