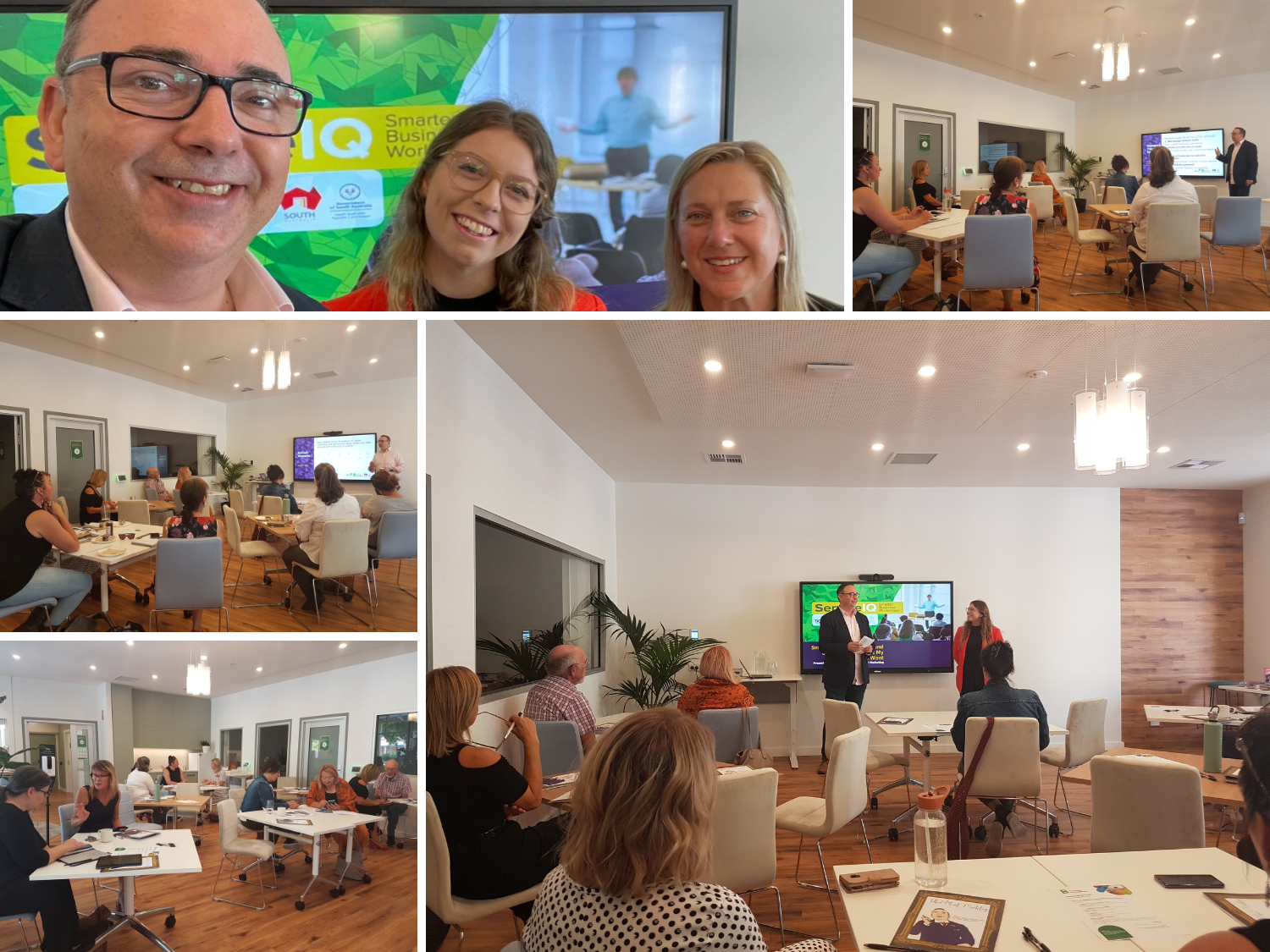 Digital Marketing Series

On Tuesday, 16 February Steve Davis led the first digital marketing workshop. In this workshop, Steve discussed free tools available to research your market, and survey customers and prospects. Steve also covered the key steps involved with reviewing your website structure and creating an ongoing communication plan to keep customer close.
The feedback from the workshop was very positive as it provided practical advice that can be implemented straight away.
What's Next?

Business Alexandrina is focused on developing digital capability for local businesses. This workshop series is designed to support businesses grow their digital presence and attract new customers.
TicSA and Business Alexandrina are working in partnership on this series to bring digital experts to the region.
Register for the next event
DIY Smartphone Photos and Videos for online content

Date
: Tuesday 23rd March 2021
Time
: 10:00am to 12:00pm
Cost
: FREE for Business Alexandrina Network Members
Bio - Steve Davis, Talked About Marketing

Steve Davis is a marketing communication consultant based in Adelaide and his consultancy, Talked About Marketing, is based on Oscar Wilde's famous quote, "There's only one thing worse than being talked about and that's not being talked about."
Steve has epitomised that mindset throughout his career, beginning in radio and journalism, with stations like FIVEaa, 5MU, and Mix102.3, including two-years as a current affairs presenter (in English) for Hungary's national broadcaster. Since leaving radio, Steve has spent 20 years working with clients around Australia, helping them prepare marketing strategy and put it into action.
He's also done a lot of speaking and training, presenting to more than 8,000 businesses in sectors ranging from food, wine, and tourism, to accounting, allied health, and the arts, on topics ranging from marketing strategy to social media content development and promotion. In fact, he created and delivered the first ever social media marketing workshops for business in SA in 2005!
Since 2013, Steve has run The Adelaide Show podcast, a national finalist in the News and Current Affairs category at the Australian Podcast Awards. He is also on radio as a member of the Smart Arts team for ABC Adelaide. His website is
talkedaboutmarketing.com
.
Follow us on Facebook and Linkedin
For the latest information about grants, business opportunities and events follow our social media pages:
Contact Us
Phone
08 8555 7000
Email
[email protected]