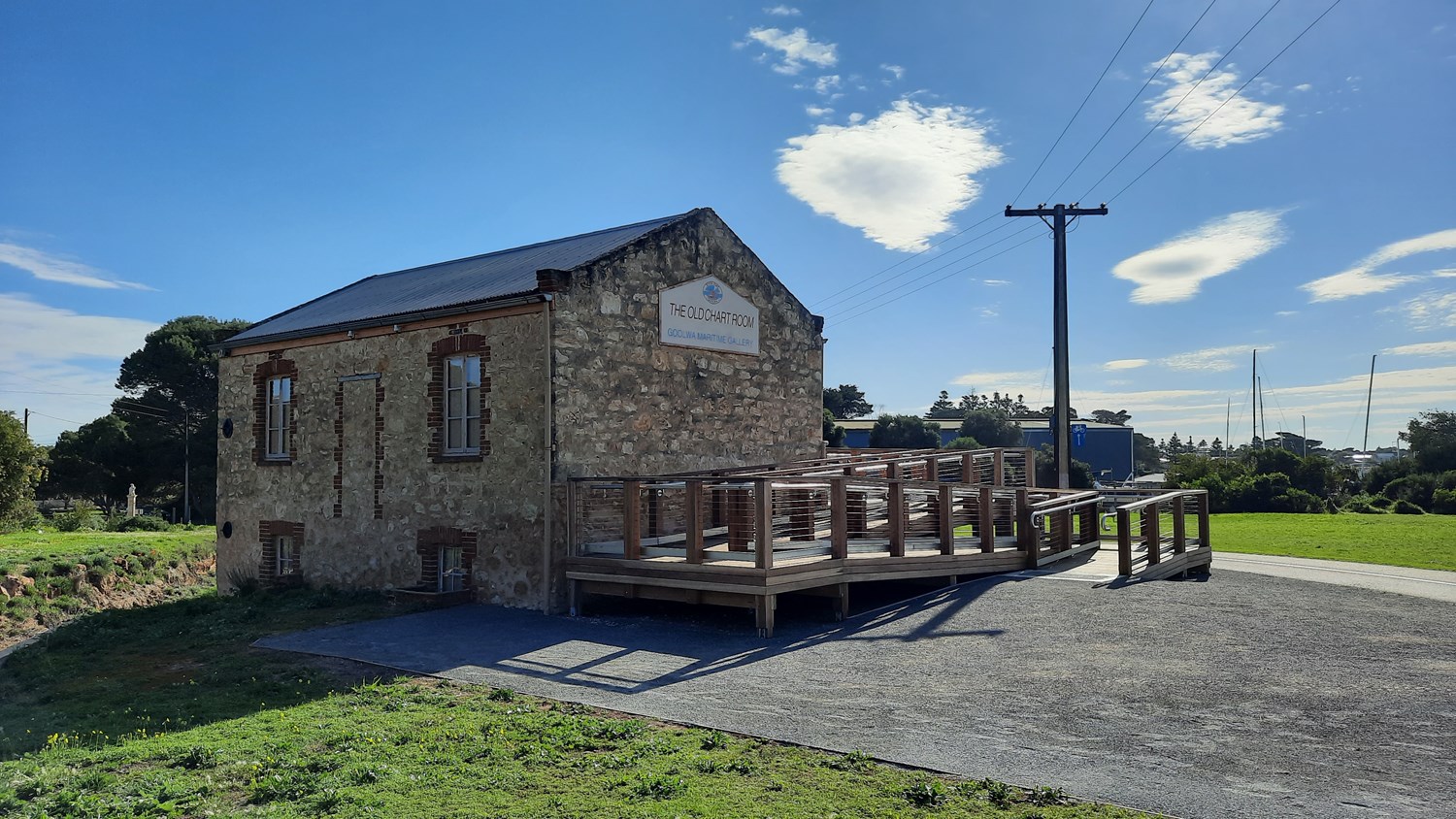 About the Old Chart Room
The historic Chart Room in Goolwa overlooks the Murray River and was originally used by Curson & Hooker's Goolwa Iron Works and Patent Slip for the storage of their charts and plans. Thanks to the 2019-20 Regional Growth Fund competitive grant program, Alexandrina Council has been able to renovate and upgrade this historical site into a modern multi-purpose pop-up venue for businesses to access for promotional activities, events, and other key initiatives. The Chart Room aims to give local businesses a platform to grow and to connect with residents and visitors to the region.
Expressions of Interest
- How to book the Chart Room?
Alexandrina Council invites local businesses to submit an Expression of Interest to use this venue. We hope that the venue will enable a variety of local start-ups, entrepreneurs, and small businesses to test, trial, and launch new products and offerings and to drive visitors to the region.
Step One:
Email your
Expression of Interest
to
[email protected]
Step Two:
Business Alexandrina will review your expression of interest.
Step Three:
You will receive an email from the Business Alexandrina Team regarding your request to use the Chart Room.
Expressions of interest
- be sure to get your applications in as soon as possible in order to take advantage of this unique opportunity.
Approved uses for the venue include:
- retail shops
- gallery/art studio
- day time training facility
- day time tourism booking office
- yoga studio, small group fitness, rehearsal space
- event or small performance space
- temporary hospitality offerings
- outdoor dining
- mobile Food Vending
- music; and
- temporary limited liquor licence.
More Information - The Chart Room
- Great space with capacity for 30 - 500 people (if utilising the surrounding area).
- Outdoor grassed area available.
- Access to local suppliers to support you with activating this event space.
- Ideal riverfront location with access to key tourist market
- Lot 35 Curson Place, Goolwa (Next to Goolwa Wharf).