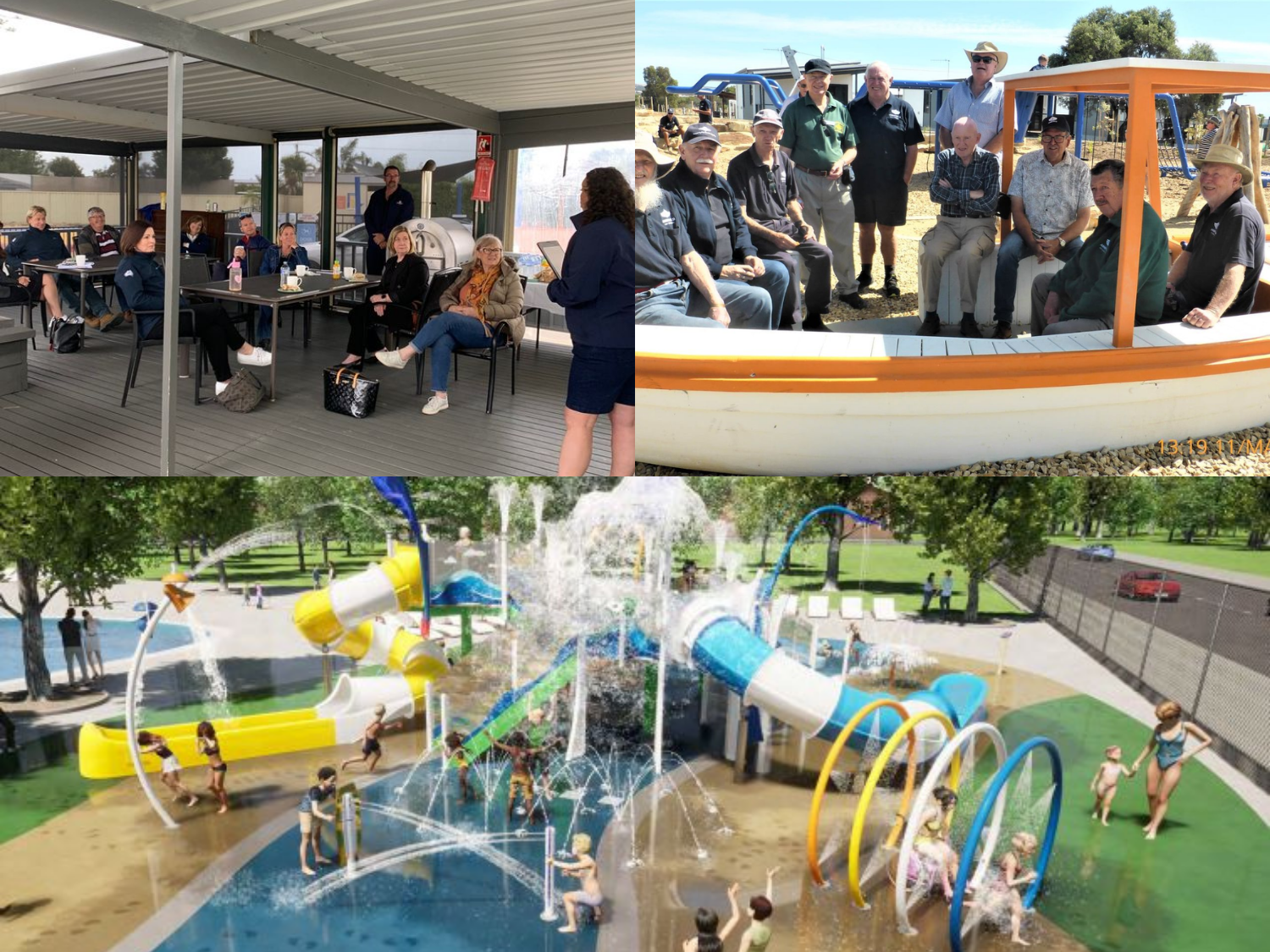 During March we celebrated the unveiling of Goolwa's new Discovery Park! Congratulations to the G'day Group on this huge achievement, a $22 million investment designed to drive future family tourism to the Fleurieu region.
Business Alexandrina is proud to have supported the Discovery Parks investment in a variety of ways including:
Assisting with the planning and development process.
Promoting the upgrade to the local business community through events such as our Meet a Member series, a Business Alexandrina initiative enabling collaboration, partnerships, and information sharing.
Helping the Discovery Parks team to apply for the Tourism Development Fund where they secured $500,000 from SA Tourism Commission.
Promoting positive community engagement around the upgrade through projects such as the Armfield Wooden Boats – Goolwa project where we facilitated the repurpose of Armfield boats, Cheryle and Aarke to be displayed and used in the new park.
The park upgrade includes a splash park, new swimming pool, outdoor cinema, coastal nature playground and modern new accommodation. There are now even more reasons to visit the region.
To find out how Business Alexandrina can support your business contact us at:
[email protected]