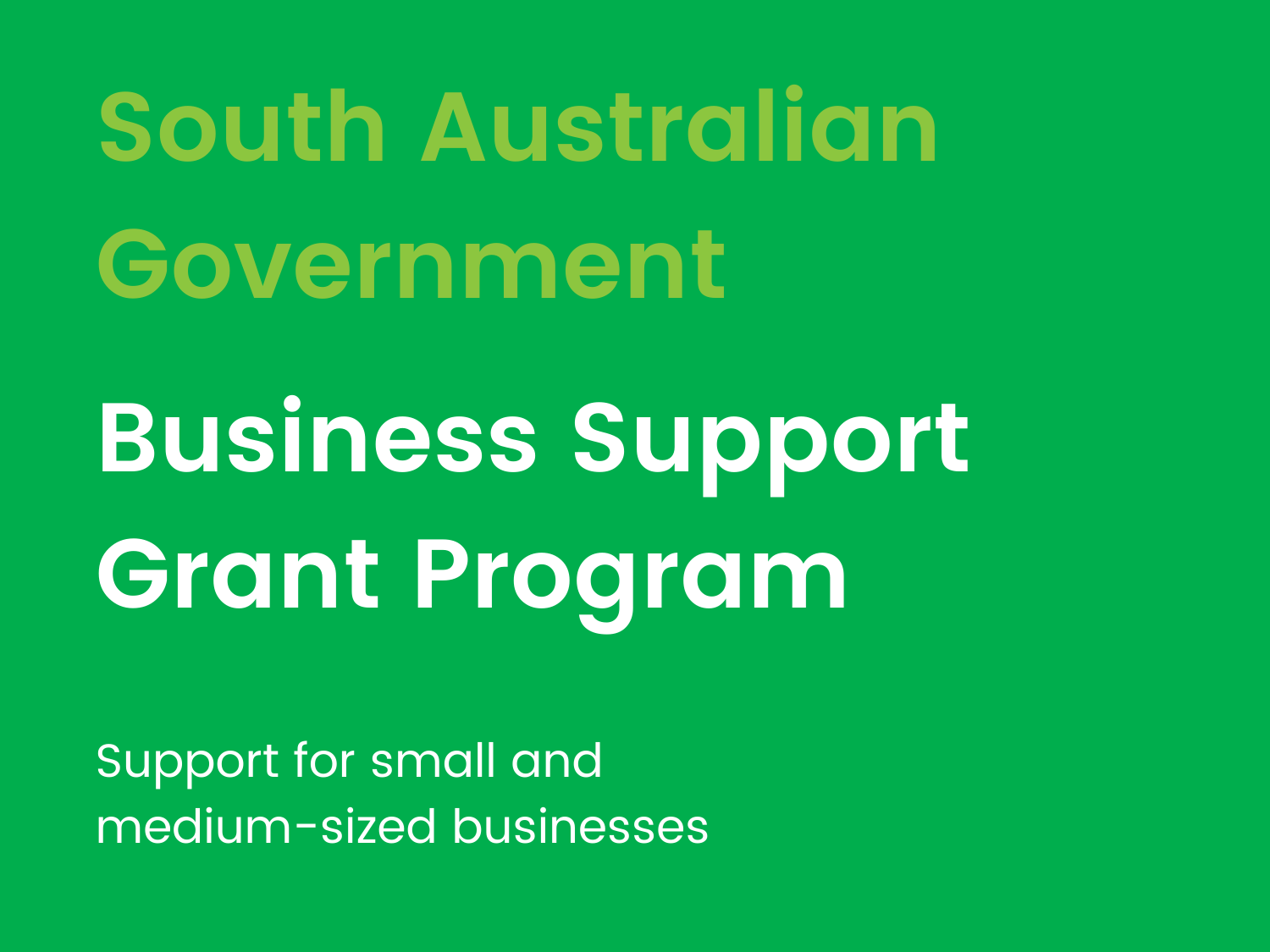 The South Australian Government has announced a new Business Support Grant Program to support small and medium-sized businesses that suffer a significant loss of income or have been forced to close as a result of the restrictions imposed from 20 July 2021.

Grants of $3,000 for employing businesses and $1,000 for non-employing businesses are available for eligible businesses whose turnover has declined by 30% or more as a result of the COVID‑19 health restrictions in the week commencing 20 July 2021.
The COVID-19 Additional Business Support Grant has been introduced for industry sectors that are significantly impacted by the COVID-19 density and other trading restrictions applicable from 28 July 2021 to 10 August 2021. Applications open until 17 October.
Application deadline

Applications for the Business Support Grant must be submitted by 30 September 2021. For more information and
to apply click here
. Other South Australian Government funding and support services
can be found here
.
Federal Government have a range of support initiatives available for small businesses impacted by the current COVID-19 pandemic including
temporary cash flow boosts will support small and medium businesses and not-for-profit organisations
and an extensive range of initiatives for regional businesses as part of a
$1 billion COVID-19 Relief and Recovery Fund to support regions, communities and industry sectors
that have been disproportionately affected by the Coronavirus crisis. The initiatives support industries including aviation, agriculture, fisheries, tourism and the arts.
Full details of the additional grant are available on the Dept. Treasury website:
https://www.treasury.sa.gov.au/Growing-South-Australia/stimulus-measures-to-support-businesses-and-the-community-impacted-by-covid-19
Business Alexandrina continues to exist to support local business and continues to offer a range of workshops, events and Experts in Residence available for specific advice.