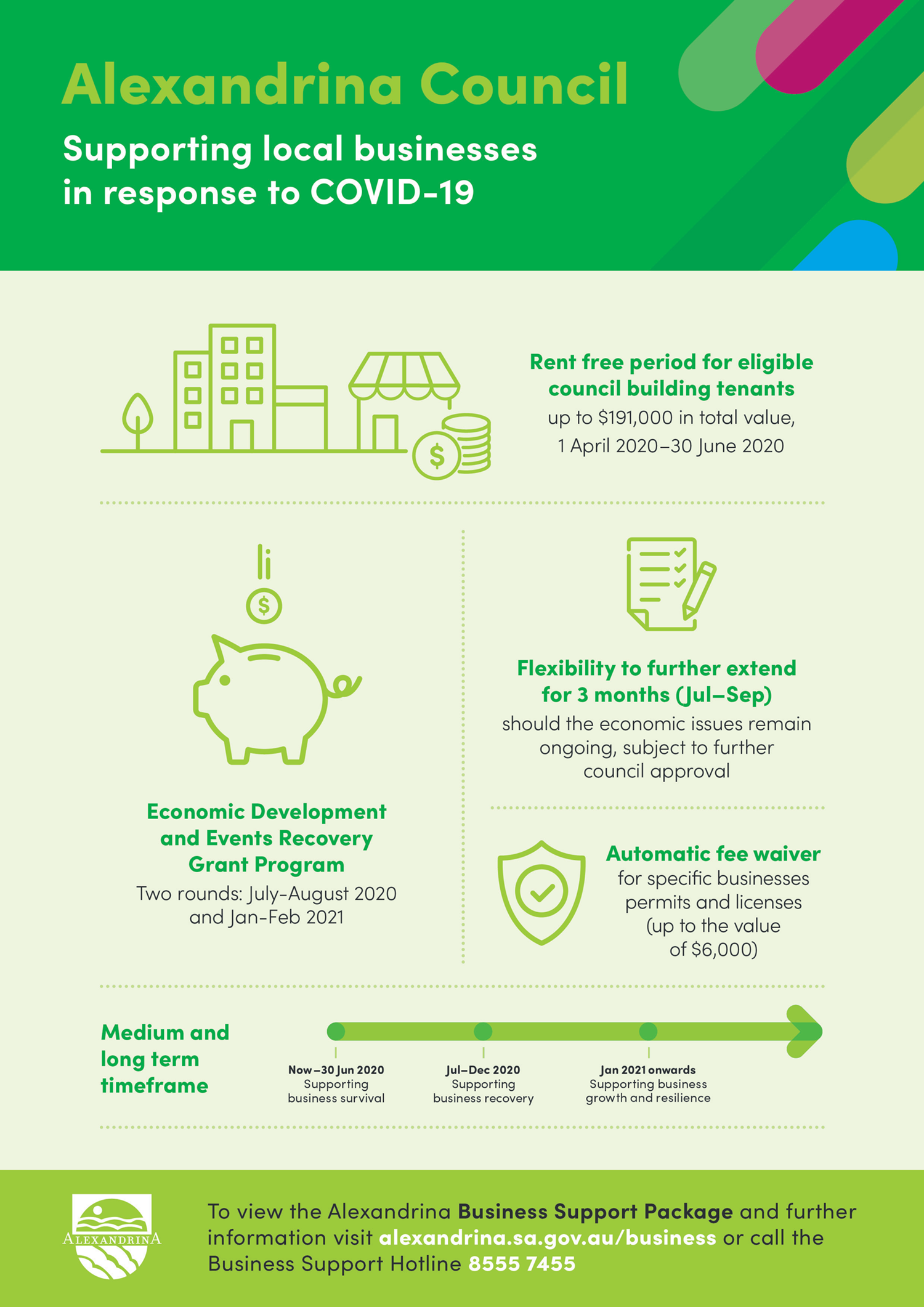 Alexandrina Council Support
Recognising that these are unprecedented times, Council is keen to support local business wherever possible:

Council has endorsed the Alexandrina Business Support Package at its Council Meeting on 20 April 2020, to help alleviate the local economic impact of the COVID-19 pandemic. The below info-graphic summarises key highlights of the package
We have changed Council's payment terms for local suppliers from the Alexandrina, Victor Harbor and Yankalilla council areas. Payment terms for local suppliers fast tracked from '30 days after end of month' to '14 day payment terms'
We have a dedicated Alexandrina Business Hotline for local businesses wanting support to local businesses. Call us on 8555 7455 between 9am – 5pm Monday to Friday to speak directly with a member of our business support team. You can also email us on

[email protected]

We will offer deferred rental payments for businesses and community groups occupying Council premises
We have introducing flexible parking arrangements within town centres to adapt to the changing needs of our restaurants, cafes and other businesses adhering to the new take-away only restrictions.
We offer flexible payment options and payment arrangements for those experiencing difficulty paying Council rates. You can call us on 8555 7000 to confidentially discuss your situation with the Rates Team.
For more information visit
https://www.alexandrina.sa.gov.au/connect/business/business-support